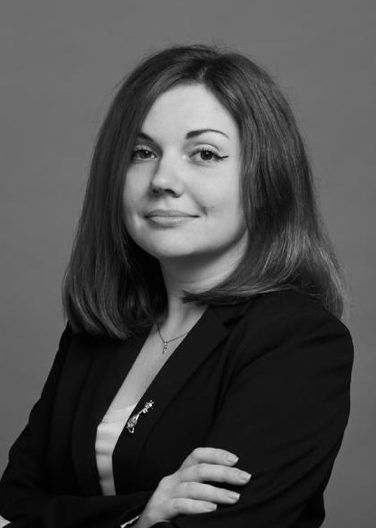 49/1 Suvorovsky pr.
St. Petersburg
Russian Federation

Phone: +7 904 646 74 91
Email: achaykina@legalprocorp.com
About Me:
Anna Chaykina is a Partner at LEGAL PRO heading Employment law practice. Anna advises clients on Employment, Immigration and Corporate law. She also assists clients in M&A projects. Anna has over 8 years of experience in advising Russian and international clients
on Employment and Immigration law.

Together with her team she works on the projects related to hiring, transfer and dismissal of companies' top managers, comprehensive HR health checks of the companies, projects on optimization of companies' organizational structures. She also offers legal assistance on employee investigations of employers and restructuring of companies' management bodies, structuring relations of clients with contractors. Anna is convinced that deep understanding of clients' needs, and circumstances are the keys to the solution to their questions. She also thinks that it is important to understand both sides of every conflict in order to find smooth and efficient solution.

"Personally, I am convinced that business is always about people and helping people is the
main purpose of a lawyer. That's why I enjoy advising on Employment law and helping my
clients to find effective solutions for every issue they face in employee-employer relationship".