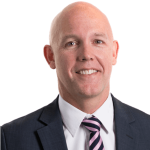 Slater & Gordon Australia
192 Ann Street
Brisbane, Queensland 4000
Australia

Phone: (07) 3331 9711
Email: andrew.rich@slatergordon.com.au
About Me:
Andrew entered the legal profession to make a difference — to fight for each person's right to dignity and a fair go. As a Principal Lawyer in Slater and Gordon's Industrial law and Employment law team, he draws on 20 years of legal experience to help his clients seek justice.

Over his long career, Andrew has proudly counselled working people across all occupations and industries with issues such as breach of contract, enterprise agreement and award contraventions, workplace disputes, wage recovery, unfair dismissal, discrimination, bullying, workplace investigation and disciplinary processes, and sexual harassment. His clients include employees at all levels in the public sector, as well as in finance, health, transportation and logistics, and mining.

Andrew's broad experience gives him a unique insight into how to best approach each matter and the means to understand and empathise with each client's particular situation. He brings his extensive knowledge and expertise to every case to help the client obtain the best possible result.

In 2019 and 2020, Doyle's Guide named Andrew a Leading Employment Lawyer (Plaintiff) in Queensland. The publication previously recognised him as a Recommended Queensland Employment Lawyer in 2017 and 2018. He is a member of the Queensland Law Society and the Industrial Relations Society of Queensland.

Andrew earned a diploma of Legal Practice from the College of Law Sydney in 1999 and a Bachelor of Laws with Honours and a Bachelor of Arts with Honours from the University of Queensland in 1997 and 1994, respectively.

Prior to working at Slater and Gordon, he practiced as a barrister in both Sydney and Brisbane.