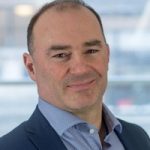 Keystone Law
48 Chancery Lane
London WC2A 1JF
United Kingdom

Phone: +44 020 3319 3700
Email: paul.daniels@keystonelaw.co.uk
Web Site: https://www.keystonelaw.com/
About Me:
Paul is a top-ranked UK employment lawyer with wide-ranging expertise across all areas of employment law including executive dismissal, discrimination, whistleblowing, contract disputes and sport.

Paul's impressive case portfolio includes complex, high-value and international matters which see him acting for partners, fund managers, city executives and sports stars.

Previous sport clients have included Roy Hodgson, Mark Hughes, David Moyes, Andre Villas-Boas, Nicky Barmby, Avram Grant, Steve McLaren and Alex McLeish. Other sport cases have involved top Premiership and England International footballers, and leading cricketers and rugby stars.