As the "gig economy" spans the globe and more people earn money through online services and app-based enterprises, the distinction between independent contractor and employee is becoming less clear. We look at cases in France that spotlight the issue.
Act I – Take Eat Easy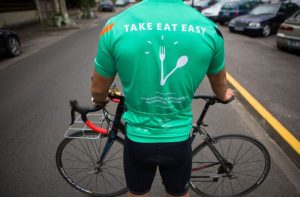 In November 2018, the French Supreme Court (Cour de Cassation) determined for the first time whether an employment contract existed between a deliveryman and Take Eat Easy, a company with a web platform and smartphone application that connects restaurants and customers. Bicycle couriers pick up the meals from local restaurants and deliver them to the customers that ordered them online. A delivery person alleged he was an employee of Take Eat Easy and brought an action before the French Labor Court (Conseil de Prud'hommes) to claim employment benefits.
The French Labor Court and later the French Appeals Court (Cour d'Appel) ruled that no employment contract existed and that the delivery person was not an employee. The case was then appealed to the FrenchSupreme Court, which looked at two important factors. Read more.